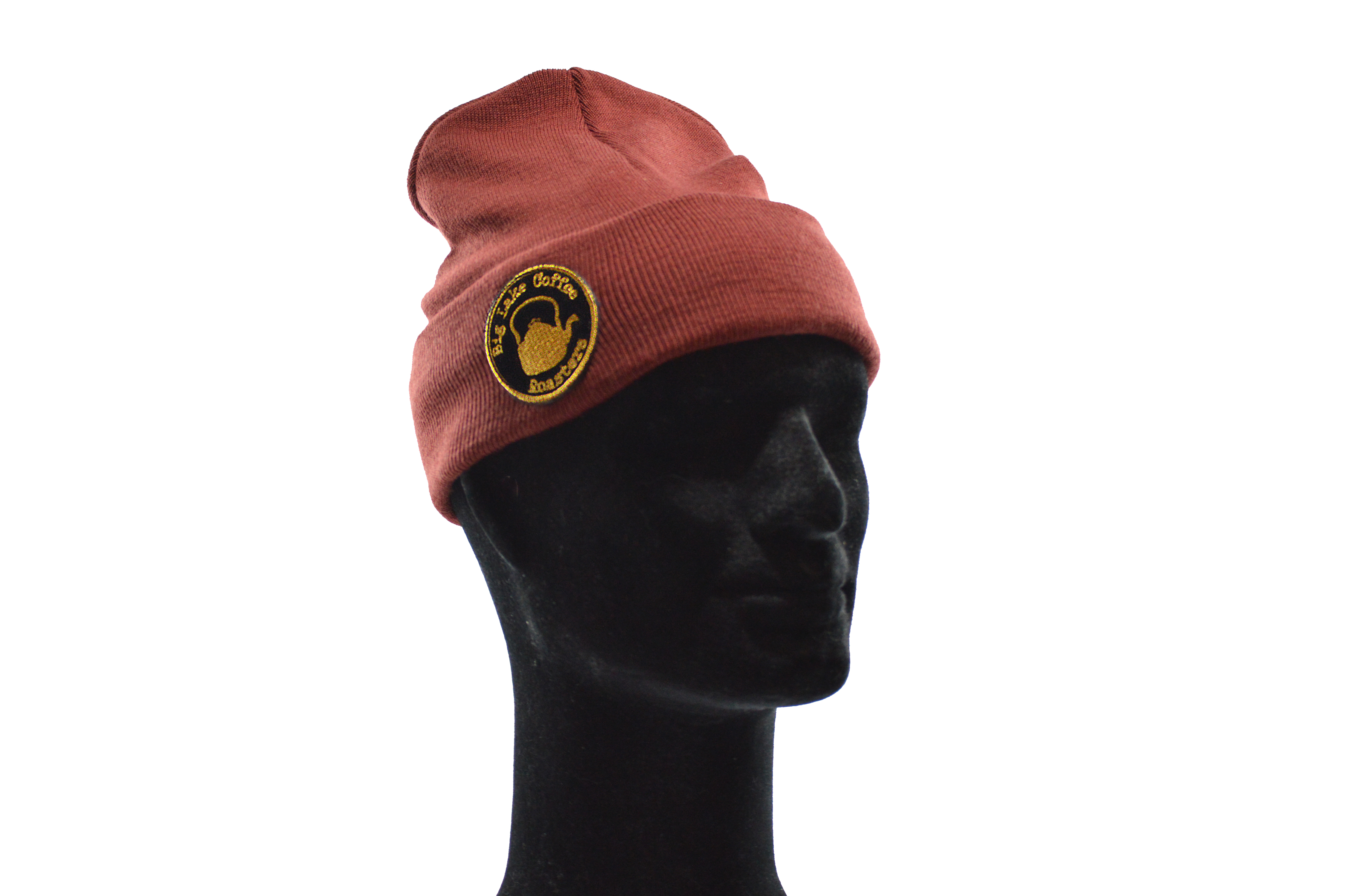 Woolpowered Winter hat
Beanie Classic and a Big Lake patch is a everyday-use beanie with style.
The beanie is in a double-layer and rib-knitted to achieve good fit and shape. with a folded edge.
Supported by an embroidered Big Lake Coffee patch from ÅC Brodyrdesign in Östersund!
Buy Local and Stay Loyal!
Weight of beanie: ca. 110gr
500,00 kr SEK
Classic Beanie
Five years of Specialty coffee in the city of gastronomy, Östersund.
We focus on quality from production to your cup and use transparent models for import.
Big Lake Coffee is small-scale company working towards better coffee for a large-scale coffee consuming country.
Whether you are a coffee lover, run your own café or restaurant or maybe you plan events where coffee can connect people through innovation and networking, we bring something new!
Enjoy going through our selection of specialty coffee in the webshop full of artisan roasted, whole beans or ground to your favorite brew method.
You can even book a coffee course with your family, friends or colleagues!
The future of coffee starts here!
Send us a direct email with your interests or questions: [email protected]
Scroll through these single-origin and single-farm coffees straight from the coffeelands!
Coffee gear with class...
Reusable facemask for your travels abroad and errands around town.
Keep your coffee gear up to date from the Big Lake in the heart of Sweden!
What makes specialty coffee so special?
We roast high-quality coffee produced by farmers with knowledge and passion for their farms.
The focus on quality from origin by means of direct trade methods comes first.
You may not see that just by looking at these coffee beans, but the proof comes from ethics, how we source and roast green coffee and also the sharing of knowledge so you the consumer can experience!
Specialty Coffee
Have you met Marcus Izzo, the driving soul behind Big Lake Coffee?
Follow us on the waves of social media to know what is new for the year of 2021!
@biglakecoffee
@marcusizzo
@baristaizzo
Woolpowered
Looking for the perfect activity for your colleagues or family members?
Hang with us into the wild!
Watch Video
Coming Soon...we are implementing as many SDG's as possible into the foundation of one of Jämtland's most sustainable companies.
2018 we were nominated as most sustainable business in Jämtland, and even though we did not win, it has proven we are on the right path!
Welcome to Big Lake Coffee!
Global Goals
Östersunds dolda pärla heter Big Lake Coffee. Precis ovanför Artut och under Anderzons Trafikskola ligger denna underbara kaffebar. Nedför den branta trappan som utsmyckas av kaffekonst. Precis det som återspeglas i koppen, konsten att brygga kaffe. Man går in genom dörren. Möts av den fantastiska kaffedoften. Baristan Marcus Izzo möter än med ett leende och hälsar glatt och nu är man direkt inne i kaffets värld. Han gör allt för att vi ska hitta fram till den perfekta koppen för just detta kaffe. Just nu så sitter jag och en god vän, dricker Finca El Porvinir. Ett Colombianskt kaffe. Fruktigt och gott, toner av solmogna skogshallon. Det jag vill säga är att detta är ett måste för en kaffeälskare. Ta dig en kopp här, värt varenda krona. Jag lovar dig att du lämnar Big Lake Coffee med ett leende på läpparna.

Rappi